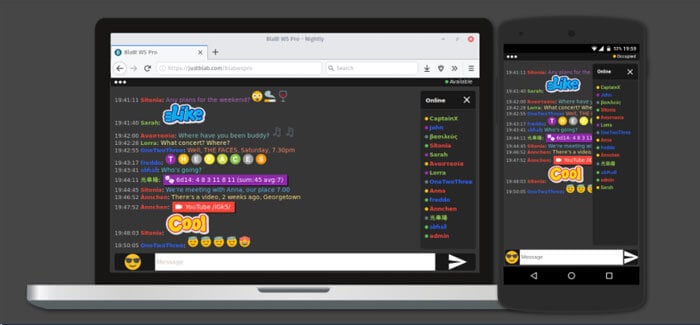 Blab Chat is a free PHP and AJAX chat that use a database like MySQL, SQLite or PostgreSQL. BlaB, which used to go by "Simple Chat", has been around since 2002 and has been downloaded more than 200,000 times (according to their website).
Pros
Looks Good For a Simple Chat
Actively Worked On Since 2002
Reasonable number of features
Short Review:
Blab! is a simple chat, but it's an awesome simple chat. Unfortunately you must install it, there is no copy and paste option.